Beautiful, limited edition catalog of the Mythic Art Circle's 2022 exhibition, available through Magus Books online! More description and link below.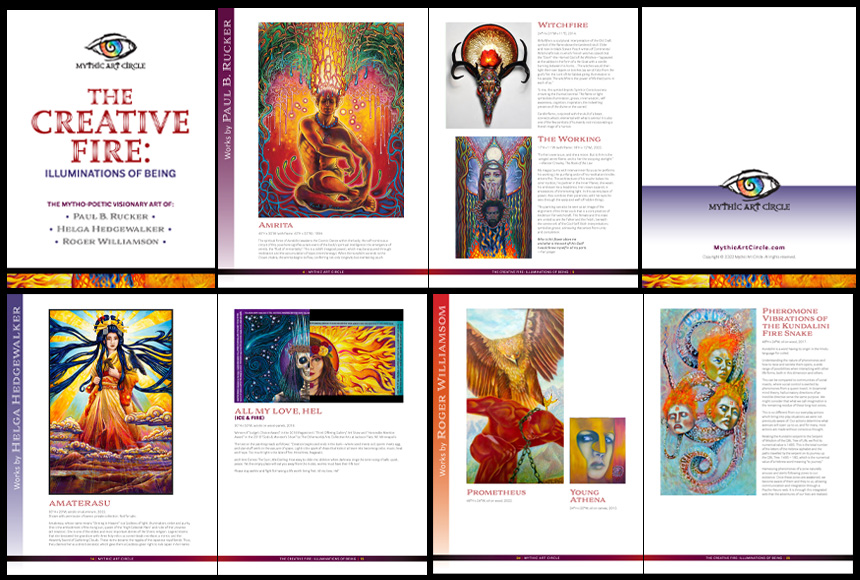 In November 2022, the Mythic Art Circle (Helga Hedgewalker, Roger Williamson, and I), exhibited "The Creative Fire: Illuminations of Being," a 3-person show exploring mythic and symbolic aspects of the element of Fire.
From the inner fire of vision to the spark of life itself, The Creative Fire explored Fire as a transformative metaphor.
For the first time ever, we published a limited edition exhibition 28-page catalog which not only features the artwork from the show, but commentaries on the imagery and the show theme. Only a few copies remain, but you can purchase one at Magus Books online here: